November 15th, 2022

Sandy Plett hired as Climate Action coordinator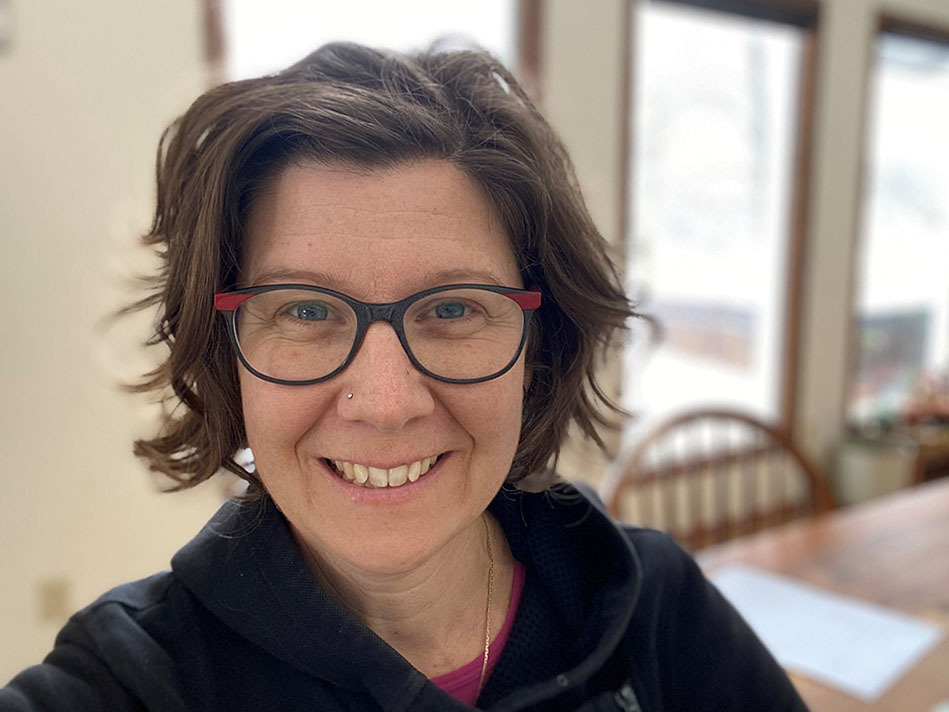 Mennonite Church Canada is pleased to welcome Sandy Plett as climate action coordinator, a position that will coordinate efforts across the regional churches to build understanding and action around and in response to the climate crisis.
"Sandy brings brilliant insights into an Anabaptist-shaped eco-theology and she does so with the heart of a pastor," says Doug Klassen, executive minister for Mennonite Church Canada. "She is well-suited to help resource our regional churches in their responses to the climate crisis and to coordinate nationwide action."
Plett, who lives in Morden, Man., currently co-facilitates the Mennonite Church Manitoba's Climate Action Working Group, which serves to resource MCM congregations for engagement in climate justice. Together for over a year, the group recently held and event called "Hope and Courage: Mennonites Gathering for Climate Action," an afternoon of worship and workshops designed to help people take next steps in leading climate action in church and community settings.
Plett has years of ministry experience in Manitoba. She was director of camping and youth ministries for MCM in the early 2000s and organized and led worship services for two alternative models of church between 2010 and 2018: Simple Church in Winnipeg and This Ground at Camp Assiniboia.
"In my time spent in numerous Manitoba churches in recent years, I have listened to and worked with the people of MCM to name climate concerns and to move towards action," says Plett. "I heave learned there are many ways to work for climate justice and that a critical task for the church now is to empower and encourage our communities towards meaningful and impactful climate action."
Most recently Plett has facilitated Faithful Climate Conversations, an initiative started by For the Love of Creation, a national coalition of faith-based organizations across Canada working towards climate justice. Over the past two years, Plett has led conversations held by eight congregations in MCM, helping them discern next steps for their communities.
The conversations are designed to "to surface some of the emotions and struggle that accompany growing awareness of the climate crisis and to help participants move towards meaningful action in community with others," Plett says.
The climate action coordinator position is a two-year-term position. Plett begins working in her role on Nov. 28. She can be reached at splett@mennonitechurch.ca.
-30-
Media contact: